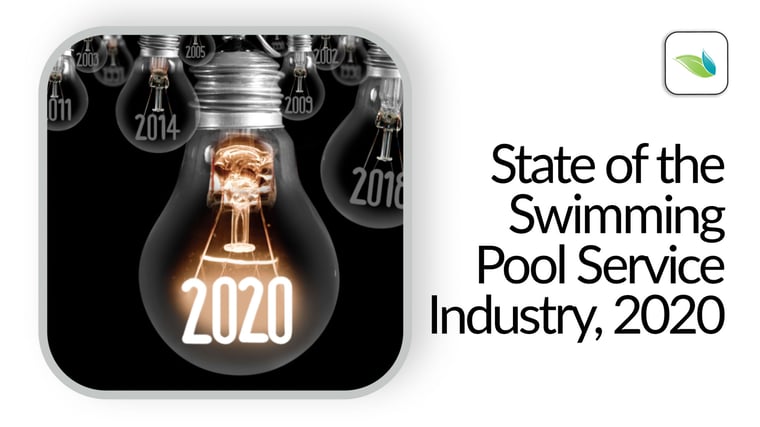 As 2020 draws to an end, there is perhaps one thing that unites people from all over the world: we want to get back to normal. This article is our end-of-the-year wrap-up and a positive outlook for swimming pool owners and industry professionals in 2021.
2020 recap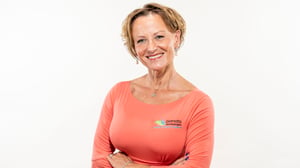 For us, 2020 opened with an enormous vacancy. Our long-time VP of Sales, Monica Stamper-Hall, retired to spend more time with family. Pre-COVID, working at Orenda means hard work and a lot of travel, and nobody worked harder and traveled more than Monica. We are grateful beyond words for her contributions to our company. We realized quickly just how big her shoes were to fill. Thank you, Monica.
For the rest of the pool industry, 2020 started with optimism. Trade shows were in full swing, and the U.S. economy was thriving. It was a great year to be in the pool business, both for residential and commercial pools. When the virus finally reached the U.S., it was right around the first week of March. The lockdowns forced unexpected change upon all of us, but we at Orenda looked at it as an opportunity to expand what we had already been doing: virtual training online. If you are looking for further resources or specific field support, click below to schedule a personalized virtual training with us:
Compared to the initially proposed traveling schedule in 2020, virtual meetings allowed us the opportunity to devote more of our time to chemistry research. The lockdowns enabled us to publish informative blog articles, and we plan to produce even more helpful content in 2021. We are always open to your feedback, and if you have suggestions and requests for topics that would help you in your industry, please let us know!
Key topics covered in 2020
While we wrote many articles and procedures in 2020, here are a few key ones. Access our entire catalog of content, available in the Orenda app or our blog.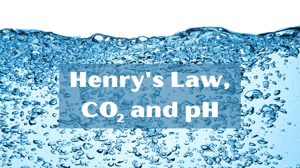 Of all the topics we covered, a few stood out. These were articles that opened people's eyes to things they may not have known or at least gave our readers a different way of looking at common pool problems. If we had to identify one single topic that dominated our conversations in 2020, it was the fact that Carbon dioxide dictates the pH of water, thanks to Henry's Law, which explains why pH naturally rises. Couple that with the mostly-unknown fact that high pH in a pool with CYA hardly impacts chlorine strength at all, and you've got the makings for a paradigm shift.
We also covered common problems like calcium flakes in saltwater pools and 6 Bad Habits that are costing you money (and are free to change).
Proactive Pool Care
In 2019 we published our Four Pillars of Proactive Pool Care and created the Four Pillars Orenda Academy™ too. Thanks to the research we were able to do in 2020, strategies like containing pH instead of trying to control it and keeping CYA levels below 50 ppm have helped pool companies and pool owners be more cost-efficient and profitable. That makes us very happy and grateful.
Rule Your Pool

Podcast

Another thing we quietly launched in 2020 is a podcast called Rule Your Pool. Audio is another medium to share information that can reach a larger audience than just videos and articles. And as it turns out, it's becoming pretty popular. Our goal with the podcast is to explain water chemistry and other pool topics in a simplified yet detailed way. You can find Rule Your Pool anywhere podcasts are published. Here's a link for it in Apple Podcasts. If you find value in the podcast, please consider subscribing. We aim to post one or two episodes each month and will continue doing so in 2021.
New faces, new places
With Monica retiring, we are facing the difficult task of filling her role. We eventually did in March, when we hired our new VP of Sales, Joe Sweazy. In December, we finalized the hiring of Kathryn Varden, our new western territory manager.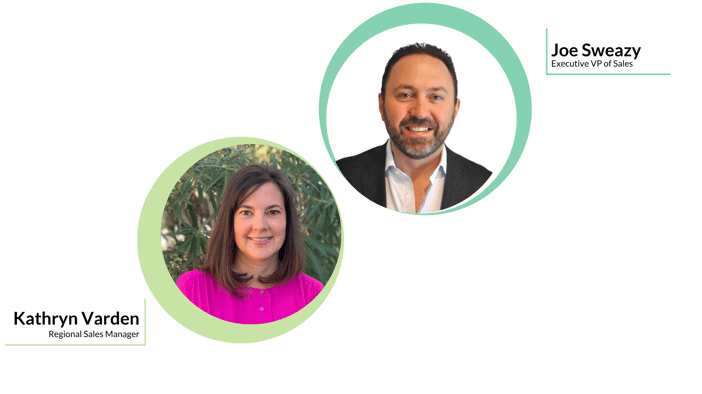 Joe has 20+ years of sales management experience in the pool industry. He joined us in March, right as the lockdowns took place, and immediately began implementing new tools and sales management behaviors we have never had before. With Joe's help, we can provide further support to our local reps around the country and secure shelf space in wholesale distribution centers for the first time, meaning Orenda products will be more widely available around the country in 2021 than ever before.
Kathryn joined us in December and officially started on January 1, 2021. She is the new Western territory manager. Like Joe, Kathryn also has 20+ years of sales management experience in the pool industry. She is beloved and respected throughout the industry, and we are excited to see the impact she makes out West.
Commitment to education
Both Kathryn and Joe complete Orenda Academy™ and Four Pillars Academy™ prior to accepting their positions at Orenda. Their commitment and discipline give us great confidence in the future of Orenda. We are each committed to learning and sharing what we learn as we go.
Turn and face the strange ch-ch-changes 🎶
In these uncertain times, we all have to adapt. 2021 will undoubtedly bring more changes, but never forget that change accompanies opportunity.
With the significant trichlor chlorine shortages going on right now, how will you adapt? Do you have a plan for a non-stabilized chlorine regiment yet? If not, now is a great time to be thinking about it. 2021 might force our industry to overcome the epidemic of chlorine overstabilization in our pools. Talk about a great opportunity! It's one of the single greatest problems that swimming pools face.
With the building of so many new pools, how will pool companies and new pool owners be ready for the summer of 2021 when everything is in high demand? Perhaps 2021 is the year of simplifying pool chemistry and being more proactive. Could it be the first time you purge your pool with enzymes? Or use a phosphate remover, and see how much of an improvement to water quality it can make? It's an excellent opportunity to try something new if you have not already done so.
Swimming Pool Service in 2021
In closing, whether you are a pool service professional, builder, or pool owner, 2021 will bring more changes, many of them unpredictable. But based on what we already know, some things are certain. Unfortunately, one of those certainties is something we have already discussed: In 2021, prices will have to rise. To help you navigate that changing environment, we at Orenda are committed to researching, educating, and working with you in the field. We are so grateful for all of you, our readers. Your questions and personal experiences have helped us learn and get better too. We work hard to be stewards of information that you can trust, and we have no plans of slowing down in 2021.
Happy New Year!