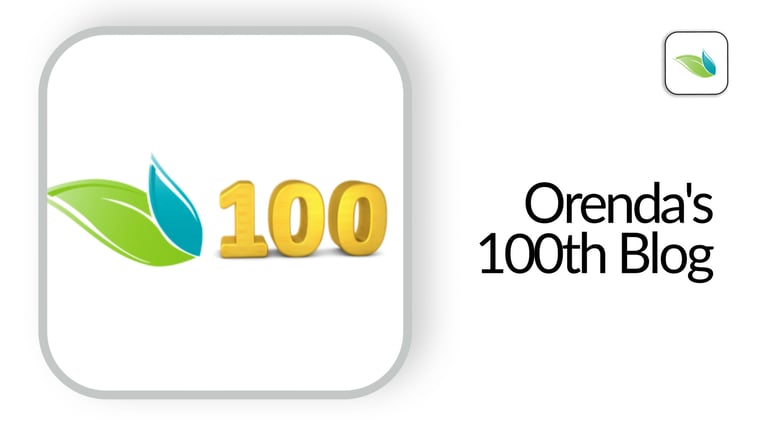 Our 100th blog article marks an achievement that we owe to you, our readers, with sincere gratitude. We want to use this article to discuss our company and mission and ask for your continued feedback in 2021.
Covered in this article:
Our history and evolution as a company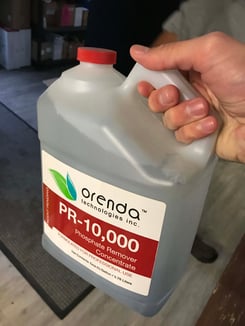 Originally, Orenda was not a pool company. It was a niche line of eco-friendly industrial water treatment products created by Dr. Dick Kersey, who sadly passed away in 2019. It has since entered the swimming pool business, and each of the original products (CV-600, SC-1000, and PR-10,000) still carry the same formulas and strength. Early on, Orenda built a reputation in the swimming pool industry for strong, effective products, primarily because they didn't intend to use them for swimming pools but industrial water treatment.
Fast forward to 2016.
Orenda was growing by word-of-mouth, product performance, and the support of so many. In 2016 we made a conscious decision to shift gears and focus on providing education and other helpful resources to the industry and pool owners everywhere. As a result, today, Orenda offers far more than chemicals:
Our mission
Our mission is to change the way the world thinks about water by sharing our philosophy: proactive pool care. We believe Orenda can treat water with no chemical conflicts and no long-term byproducts left behind. We believe swimming pool water should be as pure as possible while maintaining balance and healthy sanitization. Our goal is to provide the resources to create a swimming pool experience that is as clean, comfortable, and problem-free as possible.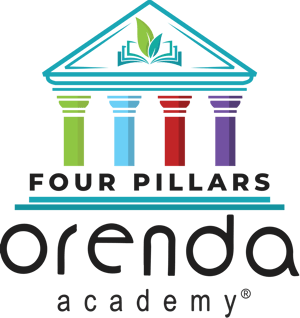 Most pool problems are the consequences of over-treating with chemicals or fighting against water. Water always seeks equilibrium, so we teach the LSI first and range chemistry second. Why fight against something like pH when Henry's Law of physics is so well understood? Answer: most people (including us) have never heard of Henry's Law until recently. There are many other things we have discovered in our research that explain common pool problems too.
We have found the vast majority of pool problems we have encountered can boil down to a few common denominators. With the help of one of our independent sales reps, we developed our Four Pillars of Proactive Pool Care.
Mastering these four actionable steps can be the difference between creating your most manageable pool or your hardest one:
Merely switching to Orenda chemicals may improve water quality, but it will not entirely give you the possible results we hope you enjoy. Making the most of the Orenda program starts with following our procedures and best-known practices.
The Orenda Program
The Orenda Program can improve water quality, customer satisfaction, and profitability in noticeable ways. There are three necessary steps to follow:
Test water accurately and input the chemistry values into the Orenda App.
Dose chemicals precisely to balance the LSI every time you treat the pool, and
Measure the chemicals and add them correctly.
These three steps can represent small changes in your habits that will significantly reduce the recurring issues you have previously faced season after season.
Here are six of the most costly bad habits we see in the industry and how you can resolve them by implementing the Orenda program.
Thank You!
In all seriousness, we appreciate your feedback and support as we continue to curate content, resources, and products that serve you well. In 2021 we aim to provide value to you in as many ways as we can. We will continue to create educational content and tackle questions and common problems faced in the pool business. Please keep in touch with us if you have any questions.
We also want to extend our gratitude to those in the industry that helped structure our efforts in changing industry standards.
Thank you to Lupe from Blue Moon Pools in Santee, CA. Lupe was the first to introduce us to the idea of adding calcium during startup, and his experimentation led to the Orenda Startup procedure. His ideas were built on by Dave Rockwell and David Penton in Orange County, CA, who took the concept of calcium addition and fabricated the first startup barrel. The barrel has since evolved, but we would not have the procedure nor its success if it weren't for these forward-thinking people in the field. Thank you.
From an educational standpoint, much of what we have learned came from the pioneers in industry education. We cite them regularly throughout our blog articles and routinely rely on their research and data to back up our advice. Learning from renowned experts like Robert Lowry, the author of the IPSSA Training Manuals; Dr. Ellen Meyer, a chemist who returns phone calls when we have questions about chlorination and cyanuric acid, and also educates the industry at nearly every trade show. The late Greg Garrett, author of the NPC technical manuals and plaster/water chemistry guru. Richard Falk, a brilliant chemist who devotes more time than you can imagine to understanding pool chemistry, and whom we often ask to proofread our published content to make sure we have the chemistry correct. Kim Skinner and Que Hales from onBalance, whose experiments and knowledge have led us to understand plaster and water chemistry at an elevated level. Some of these experts speak to us regularly, and others let their publications do the talking. In both cases, we are grateful for their contributions to the industry. We wouldn't be able to educate at the level we do without their work.
We don't pretend to know everything. We aim to distill complex chemistry into a simplified message that can be understood by everyone. We hope it helps.
Survey - what should we cover next?
Please fill out the survey below to let us know how we can improve and what topics you would like to see us cover in future articles, videos, and our podcast. Your participation drives us to continue learning. We hope our efforts bring clarity to water chemistry so that you can bring clarity to your water.
Help Us Make Orenda Even Better