By Keith Coursin - President, Desert Aire Corp.
Originally published February 2019 by the National Swimming Pool Foundation
---
The Vision
"A vision is not big enough unless someone tells you that it cannot be done," declared Jeff Dugdale, director of aquatics for Queens University of Charlotte, at the opening session of the recent Ultimate Pool Conference in Charlotte, North Carolina, hosted by Paddock Pool Equipment Company.
What a great way to tease the group of 120 leading pool industry designers, manufacturers, contractors and users as they came together to talk about how to build the "Ultimate Pool."
In the past, the definition of an Ultimate Pool really depended on the point of view of the person providing it. People typically framed the description from their perspective rather than offering a holistic definition relevant to all users. These users include swimmers, coaches, lifeguards -- and the institutions and owners that have to pay to construct the facilities and maintain them on an ongoing basis.
The holistic approach to defining the Ultimate Pool regards pool elements and constituents as intimately interconnected and understandable only by reference to the whole.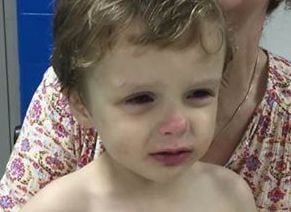 It was interesting to me that the coaches and swimmers who made presentations at the Conference challenged professionals from the building trades, myself included. They were imploring designers, manufacturers and contractors to understand the impact of critical elements in the Ultimate Pool design. As professionals that understand technical details, these coaches and swimmers feel it's important that we take the lead in helping pool owners to make proper design and purchasing decisions.
Value Engineering (VE)
An example is helping owners who may be considering Value Engineering (VE). VE is a design and construction term referring to efforts to introduce alternatives to building features, systems, materials and labor. The overwhelming goal of VE efforts is to lower project costs. Value Engineering can occur at the beginning of the building design process when a client is working with the design engineer on a budget; or all the way at the end of a bid process where a contractor is trying to develop a lower proposal price.
The speakers and panelists at the Conference asked this question: "Given the influence of VE, how do you surround yourself with a great team to still achieve your vision and what does 'Great' look like?"
The VE process is equivalent to adding another team member. So how might this new member affect the vision, especially indoor air quality? The pool users were clear in their response. Great indoor air quality should never be value engineered out of a project. Those engaged in value engineering need to find other ways to cut costs, such as smaller rooms or different seating configurations.
Yes, HVAC components are expensive, but the right ones are also the key to achieving the dream of an Ultimate Pool with perfect user experiences for years to come. By understanding what can and cannot be touched, compromises will not create a lifetime of regrets, such as swimmers not being able to breathe or the building falling down due to corrosion.
Conference highlights also included keynote speeches by two pool industry thought leaders: Rob Butcher, CEO and president, Swim Across America; and Rowdy Gaines, 3-time Olympic gold medalist and NBC Sports commentator.
Mr. Butcher and Mr. Gaines provided perspectives of how passion and hard work can propel us to successful personal and professional lives. They reminded Conference attendees of how to recognize the value our industry provides to healthy lifestyles, including charitable endeavors such as Swim Across America's mission to fight cancer. As mentors both were excellent in motivating us to make sure we all give back to an industry that has given so much to each of us.
Finally I would like to pass on a challenge from Jeff Dugdale. He provided all attendees with a call to action for what we each need to do as a takeaway from this excellent conference:
"Share a dream…great things happen, when like-minded dreamers get together. Good is not good enough. Build a pool with an experience in mind."
---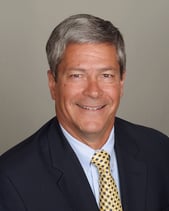 About the Author: Keith Coursin is the president of Desert Aire LLC, a Milwaukee-based manufacturer of commercial and industrial dehumidification and indoor climate control systems. Desert Aire systems provide healthy and comfortable indoor environments while saving energy in a variety of settings including indoor swimming pools, indoor water parks, ice rinks, schools and universities, recreation and fitness centers, grow rooms and indoor farms, commercial greenhouses, office and retail buildings, and water treatment plants. Keith has participated in key indoor pool industry efforts including development of the CDC's Model Aquatic Health Code as well as ANSI/ACCA standards detailed in HVAC Design for Swimming Pools & Spas (Manual SPS). For more information on Desert Aire's swimming pool dehumidification systems, visit desert-aire.com.